Leiji Matsumoto, legendary manga creator, dies aged 85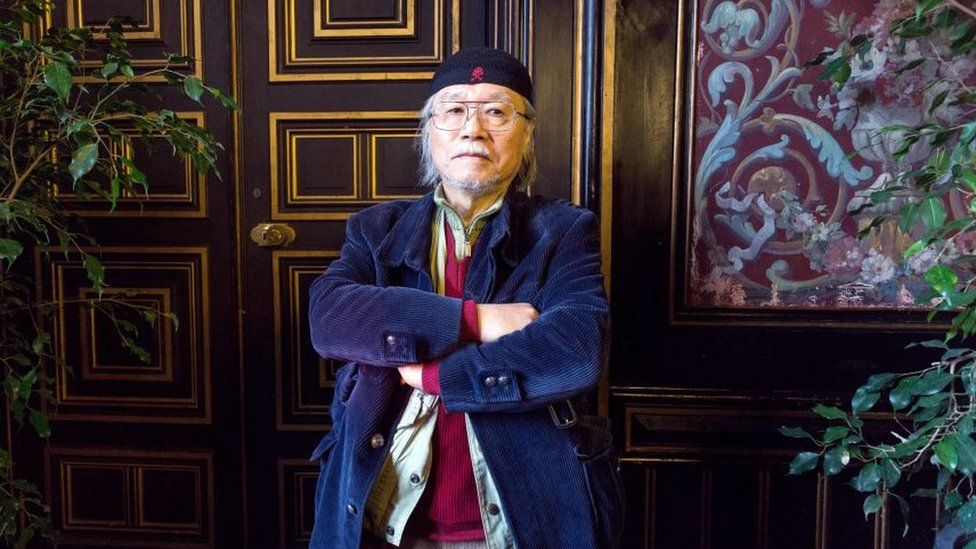 Famed Japanese manga and anime creator Leiji Matsumoto, whose real name was Akira Matsumoto, has died aged 85, his studio has announced.
In a statement, Studio Leijisha said he died of acute heart failure on 13 February.
Matsumoto was known for his epic science fiction sagas, including Galaxy Express 999, Queen Emeraldas and Space Battleship Yamato.
His work often included anti-war themes and emotional storylines.
Matsumoto's daughter, Makiko Matsumoto, who heads Studio Leijisha said in the statement that he "set out on a journey to the sea of stars. I think he lived a happy life, thinking about continuing to draw stories as a manga artist."
Born in 1938 in the south-western city of Kurume, Fukuoka Prefecture, Matsumoto was only 15 when his debut work, Mitsubachi no Boken (Honey Bee's Adventures), was published in a manga magazine.
After finishing high school, he moved to Tokyo to pursue his dream of becoming a professional artist.
He married Miyako Maki in 1961, a well-known manga creator and one of Japan's earliest female artists in the genre. Together they collaborated on several projects, and he changed his name to Leiji Matsumoto.
His big break came a decade later after he published Otoko Oidon, a series about the life of a poor, young man preparing for university exams. It was hugely successful and won the Kodansha Publishing Award for Children's Manga.
Several of his manga comics were made into anime television series, including the sci-fi epic Space Pirate Captain Harlock, which follows the adventures of an outcast turned space pirate.
The French music duo Daft Punk were fans of Matsumoto's work, and commissioned him to create several animated music videos for them, notably for the song One More Time, released in 2000.
Both members - Thomas Bangalter and Guy-Manuel de Homem-Christo - described Matsumoto as one of their childhood heroes.
Together they also made the film Interstella 5555, telling the story of an anime band of aliens. Japanese publication Pen Online described it as "a cult hit before it even came out".
In 1999, a number of bronze statues were erected in Japan's port city of Tsuruga, each depicting a character or scene from Space Battleship Yamato and Galaxy Express 999.
Matsumoto has received several prestigious cultural and arts medals by Japan, including the Order of the Rising Sun, and the French government awarded him the Knight of the Order of Arts and Letters.
His works have long since been adapted and had spin offs due to their popularity, influencing generations of manga and anime fans.
More than 150 of his manga stories depicted the tragedy of war - Matsumoto was seven years old when World War Two ended. Many years later, he said he had been inspired by his own father, who had been elite army pilot and had taught him that war should never be fought because it "destroys your future".
Zack Davisson, a Californian writer who has translated much of Matsumoto's work, said on Twitter that the world has lost an "absolute giant". 
He added that Matsumoto's depiction of emotionally vulnerable boys and young men showed it was ok to have feelings: "Star Blazers and Galaxy Express was a gut-punch. People... died. People... cried. People... fell in love."
"There was an immense sadness in his works, a grandeur nowhere else seen. All wrapped in powerful visuals that were equally mythological and futuristic," Mr Davisson said. 
Reference: BBC News: 
Login